We hate to break it to those who were interested in the Kimi No Na Wa Light Novel Translations:

Unfortunately at this time, we will have to halt progress and translations of Kimi No Na Wa; Another Side Earthbound. I know it is upsetting and dissapointing, but due to the advanced language and text used in this light novel, we will have to shut down this project before it even started. I talked with a few interested translators that I know, but they were around the same level as me at translations. We could not figure out a way to start this entire book, and so, we will wait for an official translation group or company to translate it instead of us.
We are sorry for the inconvenience.
However, instead, we will put our resources and energy to translating our main current project, Sakurasou No Pet Na Kanojo.
---
2/4/18 UPDATE:
Recently, There was an English release published by YenPress in Late 2017. If you still would like to read this book, but in English, please check it out/purchase the book in your local Japanese book store, or online! :)

What's featured here?

Pretty much a translation of the book, "Kimi no Na Wa Another Side: Earthbound."
This is not the "Kimi No Na Wa" Light Novel. This is a Kadokawa Bunko Sneaker Book that was made separately from Makoto Shinkai's Light Novel.

Translation Crew: 0 (Terminated as of 12/22/16)
Translation Checkers: 0

Below will display our progress with these translations. Every 10-20 pages or so will be uploaded/dubbed, and available to read online.
Pages Currently Translated:

0*/268 Pages

*Terminated as of 12/22/16

Powered by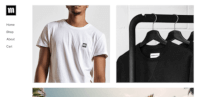 Create your own unique website with customizable templates.