Team and Staff Members (Sakurasou No Pet Na Kanojo)
Current Status of Project: Slow -Little Progress
Staff:


All Active Staff Members:
Leader: FuryTomic
Manager:
Dylan H.

Translators:
FuryTomic
Keskel
Dylan H.
Kevin M.
Coworker-Senpai
​Kaptastic

All Inactive/Former Staff Members:
Cryingwestern (Editor)
Chris (Translator)
Weavely (Translator)
Shannonware (Translator)
Johan Z. (Translator)
Vigh B. (Translation Checker)
'Sam' (Translation Checker)
jis33785 (Translator)
Voilet Valenca (Types Guides for Routes)
Slither (Image Editor)
Makoto Yūki (Leader)
Konbu Yakisou (Translator)


Editors:
Tracreed***

Translation Checkers:
All Translators including....
​Handyj443*
Leonidas
Chococat
Sigma
EtherealPhantom
Lara
Torrence
Ratatoskrx
Sou

Programmers/Other: (Active)
BinaryFail* (Repackages Files, Programmer)
Dylan H. ("Overworked Primary Asset" Programmer/Patcher)
Galafador (Spectral Secondary Asset. Works on Vita Version)

Updated as of 6/8/18
Team and Staff Members (Saenai Heroine No Sodatekata Blessing Flowers*)

Staff:

Current Status of project: DROPPED

Leader: FuryTomic
* Please note this is a independent side project
for the PlayStation Vita. A patch won't be worked on
until the PlayStation is Hackable. (Or I can find a dump to work with) Video translations are available on YouTube.

Translators:
FuryTomic
Chococat
UPDATE AS OF 1/2/2018

I might merge with someone else who has been interested in translating, but is currently translating "Nisekoi Yomeiri!" I haven't touched this for a while, but I will try to at least boot it back up for a while, since working on 2 translation projects are tough.

1/2/2018
I have decided to drop this work due to inactivity and opening for any other translation teams to work on the project. We will focus all of our attention onto the Sakurasou Project first.
Team and Staff Members
Current Status of Project: N/A
Staff:

*There are no other current plans at the moment.

Leader:
To Be Announced

Inactive:
None


Translators:
To Be Announced

Editors:
To Be Announced

Others:
To Be Announced
Powered by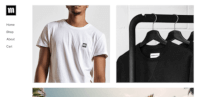 Create your own unique website with customizable templates.